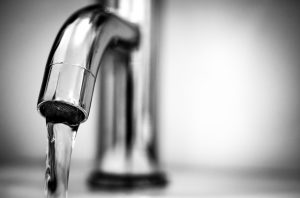 Water treatment terms are often switched between one another.  Many people, mistakenly, believe that the process between filtration, purification, conditioning, and softening are all one in the same.  With all of the confusion that surrounds the process of bringing quality water to your home and family it is important to have a basic understanding of the difference between each process.
Most homeowners believe, although it is incorrect, that when they are looking for cleaner drinking water, free of lead and chlorine that the installation of a water softener will meet this goal.  Of course, as stated previously, this is not the case at all.  Water softeners are installed in homes as a way of removing minerals in the water.  The minerals that are removed are those that cause your homes water to feel "hard" and create buildup in your plumbing.  To bring cleaner water, that is free of contaminants a water purification system would better suit your goal.
What Are We Trying to Eliminate in Our Water Anyhow?
Before we can truly understand the processes involved with taking the impurities out of our water it is important we understand what we are removing and why. Pure water is simply hydrogen and oxygen, H20; however, water doesn't occur in this form naturally.  It picks up minerals, impurities, and a number of other chemical compounds as it makes its way to your faucet.
Mineral sediments in our water systems can be both good and bad.  Things like calcium and magnesium are needed whereas like chlorine, pesticides, herbicides, waste, bacteria, and viruses in your homes water supply can be quite harmful.  Impurities in the water are removed using two different kinds of water treatment systems: filters and purifiers.
Along with creating healthy water there are other reasons that people would want to treat the water in their home such as a reduction of in scale build-up which increases the lifespan of your appliances.   Water softeners are the system, once installed prevent minerals from passing through the water supply in your home into your home's pipes and appliances.
Water Filters
Water filtration systems eliminate and work to decrease chlorine, lead, mercury, magnesium, copper, chromium, nickel, iron, hydrogen sulfide, and more.
Water Purifiers
Water purification systems work to remove bacteria and viruses.  Purification does not mean that the water is free of chemical contaminants that are removed by filters.
Water Softeners
Water softening systems work to replace the "hard" elements in the water with salt or potassium that will not create build-up.
A water treatment option should be chosen only after an analysis of water is done.  Many homeowners find that a combination of treatment systems work best to bring them the quality water they are looking for.
The experts at Reynolds Water Conditioning have a solution to your homes unique water quality needs including: arsenic, bacteria, chlorine, rotten egg smell, fluoride, hard water, iron, lead, acid, tannins, radon, and more.  More information on our water treatment solutions including water softeners and conditioners, water filtration and purification, reverse osmosis drinking water, and iron & odor removal can be found online at https://reynoldswater.com.