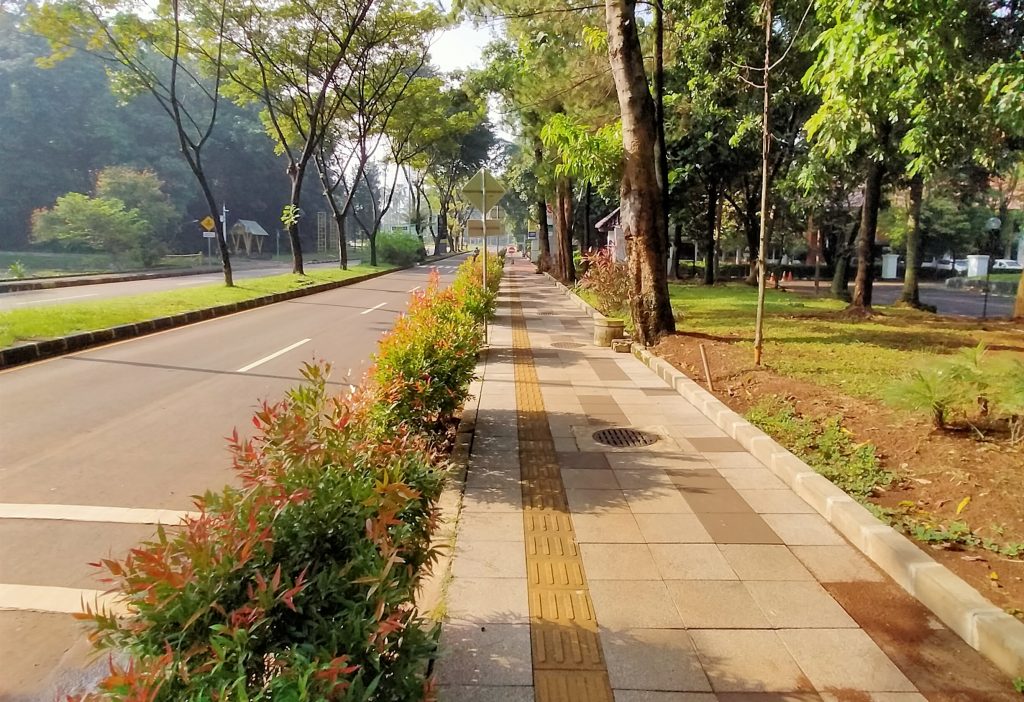 The goal of commercial landscaping should be to look crisp, sharp, and organized with a touch of color. The overall aesthetic is welcoming, and the shrubbery guides visitors to the appropriate area. As the greenery grows, it's imperative to provide proper maintenance on turf, landscape beds, and entryways.
After about 20 or 30 years, commercial landscaping can get tapped out, reaching its life expectancy. Generally, this is due to changes in light, water, shade, dirt, and more. As certain areas become heavily trekked or nearby trees overtake an area, etc., there are some telltale signs your landscaping needs a refreshing overhaul.
Sun vs. Shade
Certain plants enjoy sunshine, while others prefer shade. When nearby trees or shrubs grow and change the amount of sun or shade each plant gets can stunt their growth or even kill the plants. The solution is to move or replace plants, shuffling based on priority and overall aesthetic.
Safety or Liability
Commercial property owners should always be conscious of potential accidents that could result in costing valuable time and money. Dead trees or dying branches, un-shoveled or icy pathways, plant matter blocking pathway nightlights, and more. Commercial landscape contractors can do a simple property assessment, which can pinpoint safety hazards. After a property walkthrough outlining safety or liability hazards, plans can be made to eliminate them.
Turf Troubles
Though grass is everywhere, it can be temperamental if not planted in the correct environment. Sun and shade are essential aspects of grass growth, as is wear-and-tear from high-traffic areas. Replacing turf, maintaining or replacing surrounding plants, and more can immensely enhance your commercial property.
Two's a Crowd
Large, overgrown plants are indicators that the landscape is outdated. Replacing a few shrubs or trees with smaller, lower-maintenance variations will lighten the landscape and make it look much younger.
Money Doesn't Grow on Trees
Overgrown trees and shrubs can be expensive, not to mention an eyesore. The scraggly branches can become a safety hazard and pruning or maintenance is usually more intensive with older trees. To keep your maintenance costs down, replace the outdated, half-dead trees with fresh, bright, lively ones.
Your landscape is a prospective client's first impression of your business. Increase curb appeal with the team at T&T Property Maintenance. Contact us today to refresh your commercial property just in time for spring.
T&T Property Maintenance has been visualizing, creating, and maintaining commercial properties since 1997. We offer a vast number of services for our clients, including lawn and landscape maintenance, irrigation set up and repair, fertilization, weed and pest control, snow plowing and salting, and tree trimming and stump grinding. We are licensed with the Michigan Department of Agriculture, so you can rest assured we will do the job right – every time. We work with commercial businesses of any size and offer our services in seasonal or yearly packages, and a la carte. For over 20 years, we believe a satisfied customer is the only kind of customer. Check out our website, call, or e-mail us today to learn more.
Written by the digital marketing staff at Creative Programs & Systems: www.cpsmi.com.