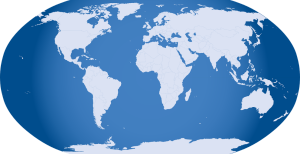 Imagine life without water. It's a terrible concept if you really think about it. A life without water or a lack of reliable, clean drinking water is not a welcome thought. Those who live in certain parts of the world are all too familiar with the barriers to obtaining clean water, while others don't fully recognize the scarcity of this natural resource. National Water Quality Month was created to prompt people to be mindful and preserve our sacred availability of fresh water.
Earth's Freshwater
Despite water covering 70% of Earth's surface, only 3% is freshwater, with just 1% being easily accessible to sustain the needs of over 7 billion people. That's a hard fact to swallow, especially when you look at a globe or satellite imagery and see Earth primarily blue. According to the U.S. Geological Survey, more than 68% of Earth's freshwater is found in icecaps and glaciers, and just over 30% is in the ground. This leaves only .03% of our freshwater to fill lakes, rivers, and swamps.
It's remarkable to think that the water sustaining both land and marine life on Earth is so scarce. This understanding highlights the necessity to use this resource wisely. A crucial beginning or first step is to educate ourselves and future generations on the sensible use and protection of water.
The Start of National Water Quality Month
National Water Quality Month can be traced to two U.S. congressional acts from the early 1970s to safeguard our water resources. The 1972 Clean Water Act initiated federal efforts to combat water pollution by prohibiting the excessive discharge of toxins into waterways and established standards for surface water used by humans. The Safe Drinking Water Act of 1974 further ensured the quality of groundwater and public water systems.
In 2005, National Water Quality Month was established by the Environmental Protection Agency (EPA) with support from the United Nations. This initiative aimed to encourage discussions about preserving our natural water resources, focusing on steps households and communities can take to guarantee future generations have access to safe and clean drinking water.
The Importance of Freshwater & How It Affects You
Consider the importance that water has on everything, not just humans, but also wildlife and plants – a whole ecosystem that cycles through generations. Think about the little things that you do on a daily basis that may or may not have a negative effect on water. By being aware of your specific impact, you'll hopefully be more cognizant in making a positive change.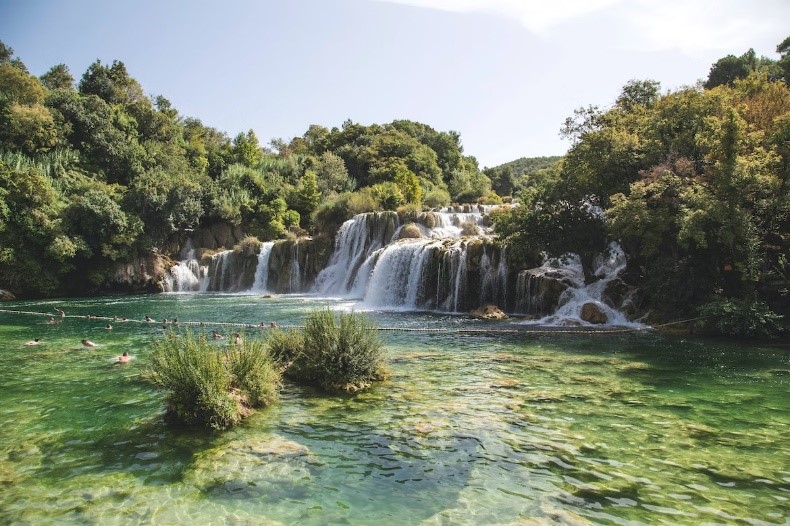 Lifesaving Freshwater:
All living beings require water, specifically freshwater for drinking. Saltwater, due to its salinity, isn't suitable for direct consumption.
Freshwater is crucial for irrigating crops. Saltwater is detrimental to most plants because it can dehydrate them and affect soil quality.
We rely on freshwater for sanitation, such as washing, cleaning, and other hygiene-related activities.
Freshwater habitats like rivers, lakes, and wetlands support distinct biodiversity. Many species are adapted only to freshwater environments and can't survive in saltwater conditions.
Industries prefer freshwater for many processes since saltwater can be corrosive and requires desalination for many applications, which is energy intensive.
Many regions base their economy on freshwater sources. For instance, cities by freshwater lakes or rivers often have bustling economies centered on trade, tourism, and fishing.
Access to clean freshwater is directly linked to health. Contaminated freshwater sources can lead to diseases like cholera, dysentery, and other water-borne illnesses.
Given its scarcity and the vital role it plays in various facets of life and society, freshwater's importance is especially pronounced. Protecting and managing freshwater resources is crucial for sustainable development and the well-being of all life on Earth.
Charities & Resources for Clean Water
Many organizations worldwide are dedicated to providing people with clean, reliable drinking water or mobilizing efforts to free our waterways from pollution. Below, we list a few trustworthy sources to review and consider their cause. If you're able to make a monetary donation, great. But really, the primary purpose of this article is to share some knowledge about water as a precious resource and hopefully help people make a conscious effort to sustain our water for generations.
Learn more and consider donating to:
Clean Water Action – Michigan: https://cleanwater.org/make-special-gift-protect-clean-water-michigan
The Ocean Clean Up: https://theoceancleanup.com/donate/
World Water Reserve: https://worldwaterreserve.com/clean-water-charity-organizations/
For even more information, visit: The U.S. Environmental Protection Agency (EPA), The Safe Drinking Water Act (SDWA), The Clean Water Act (CWA), The World Health Organization (WHO), and your local water utility to stay abreast of the latest happenings in your community and beyond.
____________
Reynolds Water Conditioning was established in 1931 and is Michigan's oldest water conditioning treatment company. Still owned and operated by the Reynolds family, we take pride in providing the highest quality products at a cost-effective price. If your tap water lacks the quality you deserve, contact us today at 800-572-9575.
Written by the digital marketing team at Creative Programs & Systems: https://www.cpsmi.com/