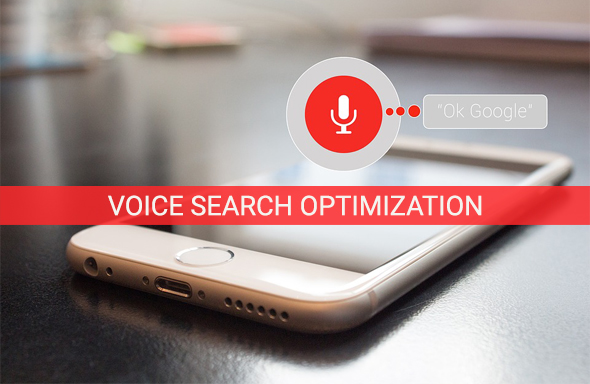 One of the most noticeable trends changing the way we optimize websites for search engine recognition is the use of Voice Search.  It is predicted that by the year 2020 more than thirty percent of all website sessions will be done without the use of a screen.  How is that possible, you ask?  Voice-only search offers the user the opportunity to "look" at the information contained on the web without scrolling through sites on a PC or mobile device.   Voice technology will be a key element in the success of online companies in the future.
What Exactly Is Voice Search Technology?
The most well-known source using voice technology is Amazon Alexa. 
Instead of typing keywords into a search query, users speak into a device. The gadget then returns audio search results based on the spoken query. The precision in which audio technology recognizes what a user is saying is unbelievable. Although many of us are just being introduced to voice search technology it is not new. Speech to text programs and voice dialing have been in use for years.
How Are Digital Marketing Efforts Being Affected by Voice Recognition?
The use of voice search will radically increase the search experience.  Search engines, like Google, Bing, and Yahoo will begin to place a higher importance on voice search optimization.   As we know the point of SEO is to rank websites so that when users enter a search query, either by text or voice search, the most relevant content is pulled up first.  It is important that digital marketing experts account for both voice search optimization and traditional optimization in their websites.  Being that the two are very different it is crucial to understand that some factors that affect traditional rankings may or may not have a similar effect on voice searches.  Below are some tips to help balance the two very different search engine optimization strategies.
Tips for Voice Search Optimization
Voice search users are most often searching for a purpose, to complete a certain action. Most voice searchers want a song to play, a product to be purchased, or specific information to be gathered. No matter your intention, Google uses a similar algorithm to rank sites which include the following:
Website Loading Speed
Google voice search, like traditional searches, favors websites that load quickly.  It is important that your site is responsive and functions properly on mobile devices.  All images used on the site need to be optimized, files must all be compressed, and other tasks that speed up traditional websites.
Write Content How You Speak
When a user searches for content on a PC or mobile device, they often use short phrases or long-tailed keywords, think of the phrases you use in bullet points.  If you want to find a roofer, many users will type in the keyword phrase "roofing contractors near me".  However, in a voice search the user may ask "Who is the best roofing contractor to install my roof'.  For your content to be optimized correctly for both traditional SEO and voice search, it is crucial to include naturally sounding, long-tailed keywords in combination with short, snappy keywords.  Make the content easy to comprehend, content should be written at a 9th grade reading level or below for maximum comprehension.
Aim for your website content to range between 1850 and 2500 with a combination of short and long form content.
Use Blocks of Content
Featured snippets are a summary of the website pages content.  A snippet will appear after paid advertising and before organic listings.  Content should be optimized and identifiable as a snippet.  It must summarize the entire pages information, be placed above the fold, and include fewer than 29 words.  Content that optimizes with header tags, lists, and bullet points are more easily read by search engines.  Featured snippets should include long-tailed keyword phrases.
Focus on Local Searches
Location based content accounts for over twenty-two percent of voice search queries.  Websites that consider local content and phrases including a "near me", "close to me", "within a couple of miles", and so on.
Creative Programs and Systems, CPS, is an all-inclusive IT solutions company offering a variety of services including: managed IT services, IT consulting, residential computer services, custom programming, website design, iphone & android app development, and more. More information can be found at https://cpsmi.com.