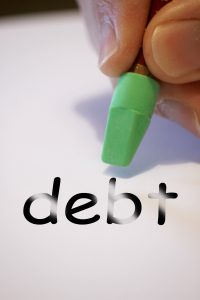 One of the ways that people get out from under an oppressive debt is through filing for chapter 7 or chapter 13 bankruptcy.  Having debt discharged through bankruptcy can offer many people a great sense of relief.  The process itself however can be quite daunting without hiring a proper bankruptcy lawyer helping your through the process and forms.  When you are seeking an attorney's assistance with the bankruptcy it is important to find one that offers you: competence, sound legal advice, preparedness, and representation.
Competence
Bankruptcy cases can range from straightforward to utterly complex.  The attorney you hire to handle your bankruptcy should have the skills that you need to have your bankruptcy proceed properly.  Your bankruptcy's difficulty will range depending on a number of elements including:
The facts of your particular situation
The chapter of bankruptcy you are filing: chapter 7 or 13
The assets that will need to be sold
The status of employment and business ownership
The involvement of interested parties
Sound Legal Advice
Once you have established a relationship with a bankruptcy attorney a contract will be signed to specific the working agreement between you and your lawyer. This agreement will state what services you should expect that they will provide vs what you are to provide for yourself.  The first thing that your attorney will discuss with you is whether it is in your best interest to file for chapter 7, chapter 13, or another option.  This decision is based on what makes the most sense for you to achieve your financial goals. Your attorney should also brief you on what you can expect throughout the bankruptcy process along with the difficulties of your unique case.
Preparedness
Your attorney is in charge of making sure all of the paperwork that you need is filed and properly and within the timeline provided for your case.  You are required to disclose proper financial information to your attorney including: income, expenses, assets, and information pertaining to your debt.  Once this information has been received it will be processed and the two of you will review the information before it is filed.
You may be asked for more information by the court or the court's trustee.  If you or your attorney fail to provide this information in a timely manner and you miss the deadline the following consequences may occur:
Delay in your bankruptcy proceedings
Dismissal of your case
Because of the serious nature of the consequences it is critical that the bankruptcy attorney you hire is diligent with paperwork and following required deadlines.
Representation
After the paperwork has been filed and the court has received everything it needs all debtors will be required to attend a hearing known as a 341 meeting of the creditors.  Depending on your case you or the bankruptcy attorney representing you may need to go to other hearings as well.  Your attorney will advise you when you meet with them on what type of hearings you will be required to attend.  Your bankruptcy lawyer should attend all hearings with you.  Some of these can include:
Chapter 13 bankruptcy confirmation hearing
Chapter 7 bankruptcy reaffirmation hearing
Motion/objection hearings
Bohikian Law Group specializes in bankruptcy services including chapter 7 and 13 bankruptcy.  More information can be found at http://bohikianlaw.com.