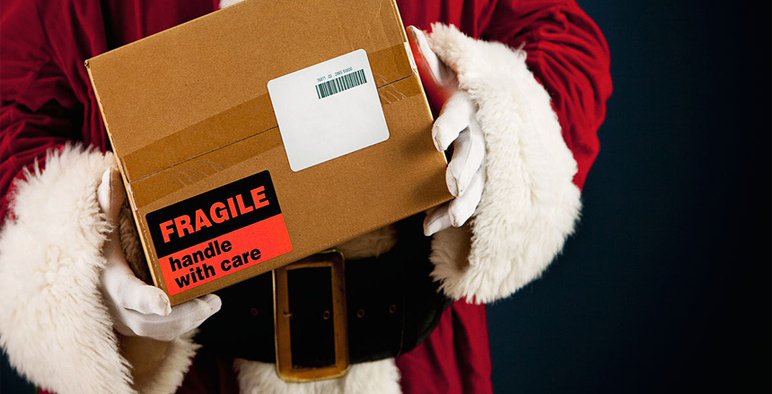 Shipping freight during the holiday season can be quite challenging for any company.  Customers want guaranteed delivery and with the increase in shipping needs to be met,this often proves to be a complex task. To take the stress of shipping freight during the busy holiday season it is important that logistic managers use a combination of historical data, present knowledge, and updated technology to ensure that holiday shipments are delivered on time, every time.   When planning for your critically timed shipments consider the following:
Gather Critical Shipment Information Required by Carriers
A lot of information is needed when shipping freight to receive an accurate quote.  This is especially true in LTL shipments.  In order to receive timely and accurate quotes be sure to update carriers on the following:
Shipments Origin: City, State, and Zip
Shipments Destination: City, State, and Zip
Required Pick up and Delivery Dates and Times
The Number of Pieces, Pallets, or Crates in The Shipment
The National Motor Freight Classification, NMFC
Total Gross Weight of the Entire Shipment
Detailed Description of Your Commodity –(Hazardous shipments must have a UN# and packing group)
Special Instructions for Pickup and Delivery
Properly Packaged Freight
To avoid possible delays, it is important to take any confusion and eliminate it from your shipment.  In LTL shipping it is important that your freight is properly packaged.  Your shipments should be stacked heaviest to lightest vertically and shrink wrapped.  Shipments should be palletized, strapped or banded to prevent the freight from coming apart during shipping.  Freight that remains intact while handled throughout its expedition has a better chance of bring delivered without delay. 
Make sure all packages within the shipment are properly marked and labeled on all sides.  Don't only include the destination details be sure to also include the details of origin.  If there are special requirements when handling your shipment make sure they are stated on readable labels on all sides of your shipment.
Utilize a TMS for Prominence in Consideration of the Best Rates and Service
A transportation management system can save companies not only time but money as well.  A TMS simplified will help to bridge any gaps between shippers and carriers, allowing companies to get rates, transit time, and such when deciding on shipping,streamlining the process.
The best way to guarantee customer satisfaction is to plan ahead.  Put limits on what you can and cannot guarantee.  Obviously, orders placed days before the holiday is set to be celebrated can't possibly be guaranteed.  State up front your cut off date for guaranteed holiday season and after that any shipment sent is a bonus if it is received in time for the holiday.
Matrix Transportation is the fastest growing freight transport company in the Midwest, founded in 2009.  As an up and coming industry leader in freight management including shipping, warehousing, and cross docking services with the highest quality transportation solutions for the manufacturing and automotive industries. More information can be found at https://www.matrixtransportation.com/.