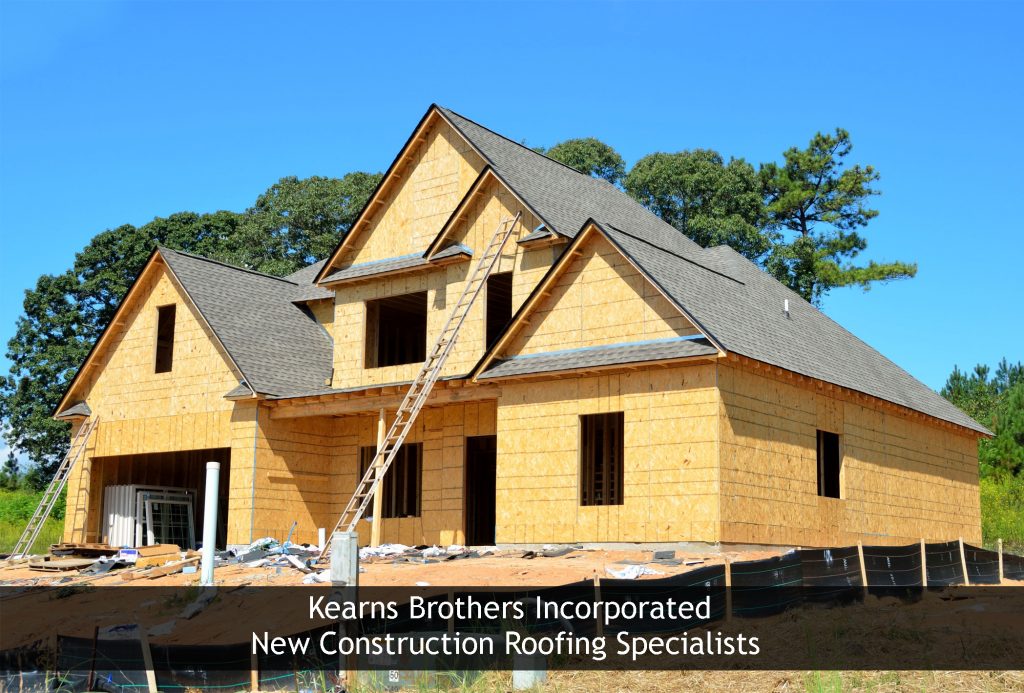 Your homes roof is one of the largest and most important exterior features of your home.  It is easy to forget about because it is not an element of your home that is in your face screaming for attention.  It is important that homeowners do not neglect their roofs. Issues with your roof are easily masked, they are not easy to spot especially from the ground.
It is important to catch issues with your roof before they turn catastrophic.  Roofing contractors have years of experience and industry knowledge that allows them to have a better grasp at what they are looking for when they are inspecting a homeowner's roof.  This is not to say that you as a homeowner shouldn't take time to inspect your homes roof bi-yearly as you clean out the gutters, it just means that a professional should also be involved in the inspection process at least once a year.  They will be able to detect issues earlier than any DIY homeowner thus saving the structural integrity of your roof from severe damage.
Roofing Contractors Share the Most Common Problems They See in Roofing
Lack of General Maintenance and Upkeep
The ideal maintenance schedule for your homes roof consists of bi-yearly inspections from the homeowners and an annual inspection from a professional roofing contractor.  Another inspection is needed if your home has been involved in a severe storm.  There are many things that can go wrong with your roof however, regular repairs and keeping up on normal care your roof can out last, it's warranty.  Check for mildew, mold, peeling caulk, holes, sagging, or missing shingles.  These are all obvious issues that there is a problem that needs to be fixed.
Improper Repairs
This is the most common problem that our roofing contractors report, improperly executed roofing repairs.  Homeowners like to believe they can save a ton of money by fixing issues on their own.  This is however not always the truth.  Yes, homeowners are highly capable of attending to many maintenance issues that pop up around their homes.  Roofing however is not one of those areas where we believe a homeowner should take repairs into their own hands.  Your homes roof is what keeps the structural integrity of your home safe from the outside elements.  Without a roof, well you can just imagine what the interior of our homes would look like.
Storm Damage
No matter what the season, Michigan homeowners are familiar with inclement weather issues.  Spring brings heavy rain, winter brings heavy ice and snow, with fall comes rotting leaves and debris and then there is summer where we can go from 100 degrees and 100 percent humidity to thunderstorms with winds that can be greater than 60 miles an hour.  If your area experiences a substantial storm it is important to clean off the debris and call in a professional for an inspection.
Leaks
No matter if you have a shingle roof or a metal roof, if you are experiencing a leak, you have a major problem.  Your homes roof is its lid.  It is meant to keep the elements out.  When this is compromised it is crucial, to minimize damage, that your roof is fixed properly and FAST!  Moisture that is allowed to build up also can prevent problems such as mold and wood rot.  It is not only important to fix the roof but also to perform proper drying and clean up to prevent further issues.
In order to truly make sure you are hiring a reputable roofing contractor always make sure to work with someone that comes recommended from a friend, neighbor, family member, or co-worker.  Word of mouth referrals are the best way to hire professionals as they have previously done work and are being recommended.  It is important as well to perform a little background research on your own as well.  Be sure to check Google reviews, contractor licenses/insurance, and their standing with the BBB.
As a full-service home improvement contractor servicing all Southeast Michigan, Kearns Brothers, Inc. offers clients a wide range of services to meet their construction needs including: roofing, siding, window, masonry, chimneys, gutters, and insulation services. More information can be found at www.kearnsbrothers.com.