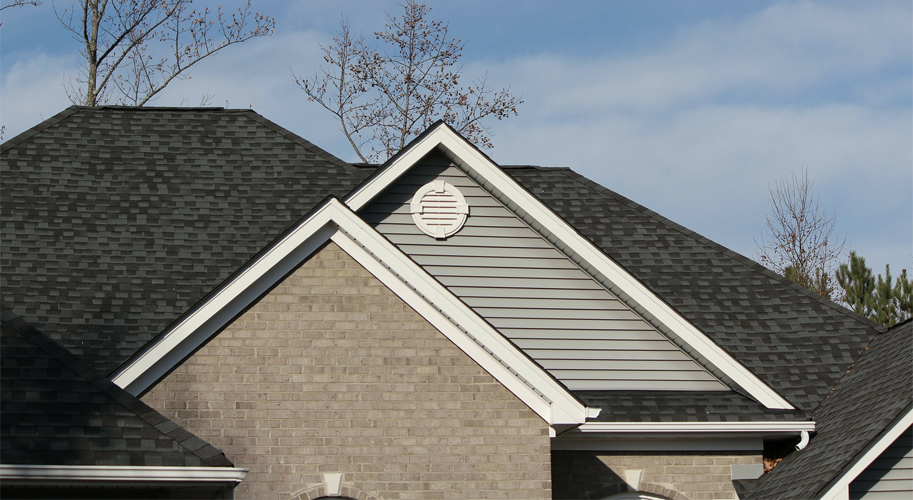 Obviously, it is best to repair leaks in roofing during the spring, summer or fall however, if necessary, roof repair is possible during the winter.  Although there are limitations in roofing materials, winter roofing is ever bit as possible as it is in the spring, summer, and fall.  It is worth repairing or replacing a roof in the winter if damage to the home is occurring. 
If you notice a leak or damage to your roof during the winter months, it needs to be replaced or repaired to prevent damage. The smallest of leaks can cause incredible damage to the structure of your home. Roof leaks are worsened by the expansion and contraction of roofing materials during the constant freeze and thaw that occur during the winter months. Small leaks turn into major leaks almost overnight.
Winter Roofing
Yes, roofers work during the winter months.  Roofers are used to extreme weather whether in the sweltering heat of the summer sum or the freeze of the winter, roofers are hard at work.  There are pros and cons to working in both environments.   Roofing materials all react differently in conditions under forty degrees.   These materials should not be installed in the winter.  Instead, roofing contractors use materials that can be installed at any time of the year, no matter what the weather.        
Flat Roofing
Two types of flat roofing systems can be properly installed in the winter, PVC and TPO.  Instead of adhesives, thermoplastic single ply flat roof products are mechanically installed, and the seams are hot air welded.  Rubber roofing, an alternative to thermoplastic, are not a good option during the winter months when temperatures are below forty degrees because the adhesive used to install them will not seal.  The adhesive will end up freezing and not bond.  It is important to use the proper material for the season in which you are having a new roof, replacement roof, or roof repair completed. 
Sloped Roofing
The most common material that roofing contractors use on sloped roofs is asphalt shingling. It is possible for asphalt shingles to be installed during the winter months however they must be careful not to bend the shingles. Asphalt shingles require a proper seal between the overlapping shingles. In order to bond the shingling needs heat from the sun. When asphalt shingles are installed in the winter they will not properly seal until warmer weather sets in.
Asphalt shingling is susceptible to ice dams. Ice dams are large ice buildups that form at the eaves of the roof. They are caused from improper attic insulation and poor attic ventilation. Installing an ice and water shield membrane helps alleviate ice dam leaks. The sun's heat is also needed to adhere the material to the roof decking.
Metal is one roofing material that can be installed in the winter, no matter what the temperature, without compromising quality.   Metal roofing materials do not crack and allows for expansion and contraction even in cold temperatures.  Roofing contractors use premium, breathable, synthetic underlayment to contend with moisture from improper ventilation.  Modifications to ventilation should be done when a roof is replaced to prevent damage from ice build up no matter what material is used.
As a full-service home improvement contractor servicing all Southeast Michigan, Kearns Brothers, Inc. offers clients a wide range of services to meet their construction needs including: roofing, siding, window, masonry, chimneys, gutters, and insulation services. More information can be found at www.kearnsbrothers.com.