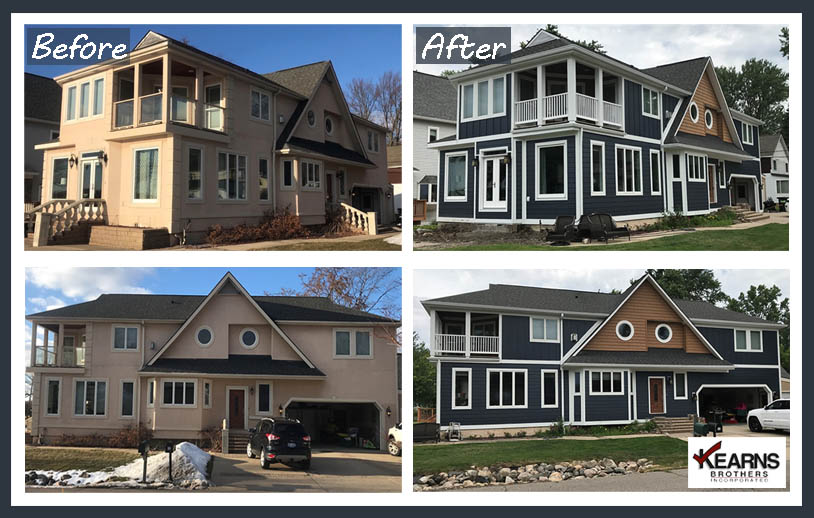 Replacing old, worn out siding can have a significant affect on the overall curb appeal of your home, but does it add value?  Is new siding a solid investment when it comes to the return on your investment?  The answer to both is YES!  Updating the siding on your home does more than add to the curb appeal of your home, it adds resale value as well as offering a solid return on investment.  It has been noted by more than one professional real estate association that when it comes to improving the value of your home nothing brings in higher ROI's than exterior home improvement projects such as new siding and replacement windows. 
There are a variety of siding options from vinyl, fiber cement, and foam-backed vinyl.   Homeowners that make the decision to re-side their homes have steadily increased the resale value of their homes.  Not only does new siding add to your homes curb appeal, it also adds to the energy efficiency of the home which controls energy costs as well.
Updating with Midlevel Vinyl Siding
Vinyl siding is an affordable, lightweight, almost virtually maintenance-free way of increasing thermal protection to your home's exterior.  It has been reported that choosing midrange vinyl siding in updating your exterior siding increases the value of your home by upwards of 78% of the cost of the overall project including the cost of the materials and labor.  On average midgrade vinyl siding material and replacement will run homeowners around $11,000 to $12,000.  Adding approximately $8,580 to $9,360 in resale value to the home.
Updating with Fiber Cement Siding
If you are looking to reside your home with a material that is resistant to moisture, fire, termites, and rot, look no further than fiber-cement siding.  Another benefit to fiber cement siding is that it doesn't flex.  Industry experts report that on average a 1,250 square foot home costs between $13,000 to $14,000 to reside with factory primed and painted fiber cement siding.  This cost includes replacing fiber-cement boards or cellular PVC and trim. The installation of fiber cement siding can increase the overall value of your home upwards of 87% which works out to be an increase in overall value to the home of between $11,310 to $12,180.
Updating with Foam-Backed Vinyl Siding
Another solid choice in siding is the use of foam-backed vinyl siding, otherwise known as foam-core vinyl siding.  This choice helps to create a dense foam barrier between the siding and the home which makes the home less vulnerable to impact from objects and weather.   Foam-backed vinyl siding is considered an upscale material choice.  The average cost for a 1,250 square foot house is between $14,000 – $15,000.  The increase in home value with re-siding a home with foam-backed vinyl is around 78% thus the overall value increase between $10,920 – $11,700.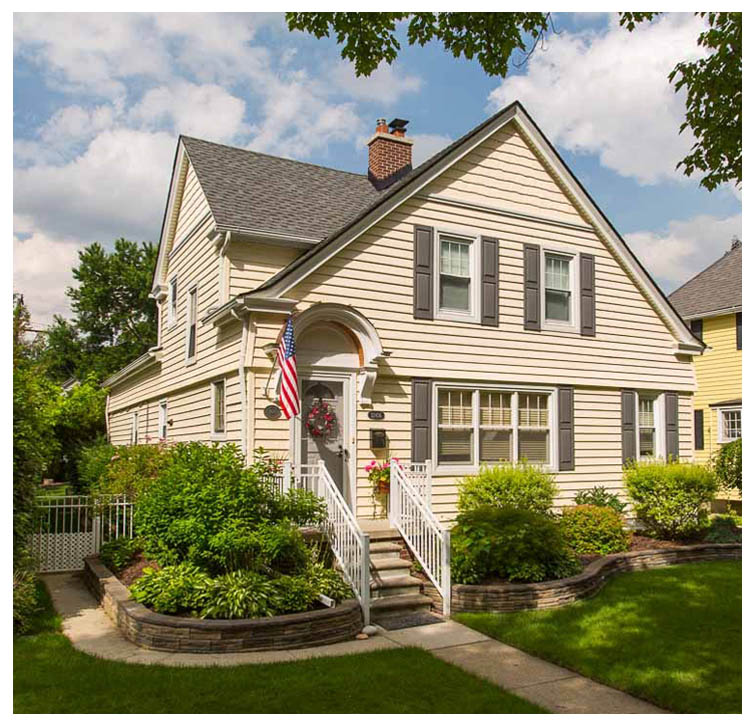 Overall the trend on an increase in home value when siding has been replaced has stayed steady.  Curb appeal from new siding, updated windows, replacement roofing, and other such exterior home improvements remain winners when investing in your home. 
As a full-service home improvement contractor servicing all Southeast Michigan, Kearns Brothers, Inc. offers clients a wide range of services to meet their construction needs including: roofing, siding, window, masonry, chimneys, gutters, and insulation services. More information can be found at www.kearnsbrothers.com.